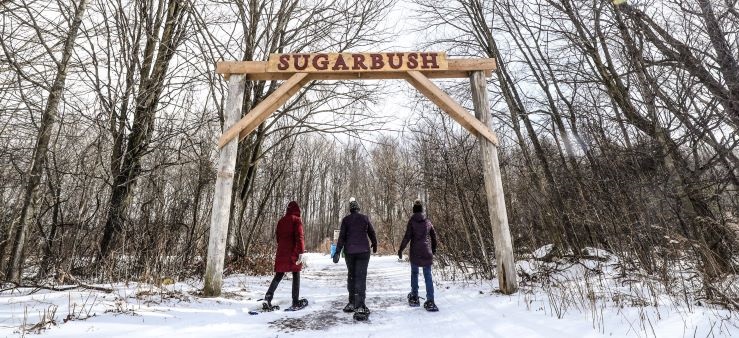 It's maple syrup season in Orangeville
March greets us with thoughts of spring, new beginnings, and yes, a multitude of ways to enjoy maple syrup. Be prepared to treat yourself throughout the month with Orangeville's sweet selection of treats, products and experiences. How do we love to enjoy maple syrup? Let us count the (five) ways!
1. Drizzle It.
Breakfast is the obvious place to start your maple adventure and there are several restaurants in Orangeville serving up Canada's liquid gold. Pure maple syrup accompanies hearty breakfast options at Déjà Vu Diner and The Green Apple Café. The Stacked Pancake & Breakfast House offers their delectable Waffle Stack complete with eggs, bacon, sausage and maple-infused waffles. Breakfast at Wimpy's Diner offers a choice of buttermilk pancakes, French toast and original Belgian waffles served with pure maple syrup, whipped cream, or other fun toppings. The Sunset Grill entices maple-loving patrons with French toast, buttermilk pancakes and malted waffles. If you're looking to top off your own homemade creations, vendors at the Orangeville Farmers' Market offer locally crafted syrup, straight from the source.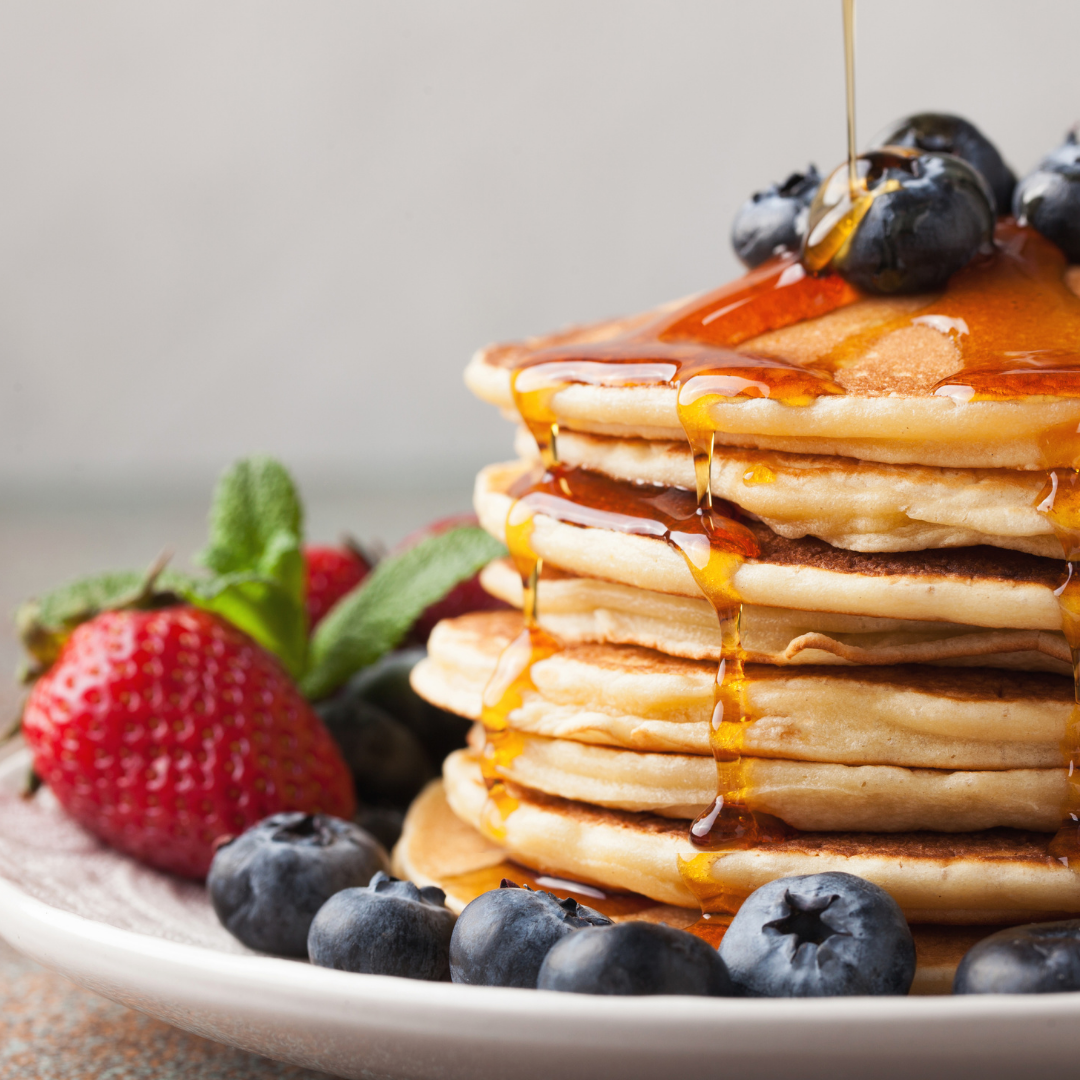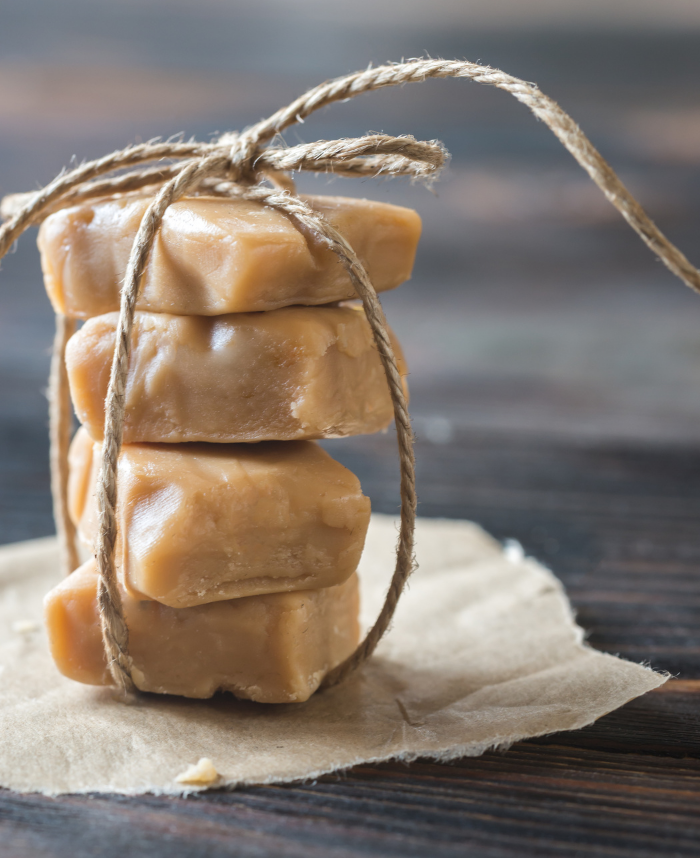 2. Taste It.
Maple syrup acts as a subtly sweet ingredient added to many treats, especially this time of year. Those looking to indulge won't have to venture far to find tempting maple options on display in Orangeville's bakeries and food shops.
The sweetest section of Broadway, Orangeville's main street, starts at the Wicked Shortbread bakery. The Maple Pecan Bar is a delectable combination of nuts and maple syrup baked on a shortbread crust. Maple Sugar is also one of twelve shortbread flavours you can choose from when shopping online or at the door. A little further along at The Chocolate Shop, you'll discover a myriad of maple options including maple butter chocolates (milk and vegan options available), maple sugar candies, maple toffee twists, and maple fudge. Right next door, pick up a loaf of maple walnut bread at the Son of a Chef Bakery to enjoy for breakfast. And yes, slathering it with maple butter is a good idea.
3. Savour It.
If you love to cook, you'll know that maple syrup is not just an ingredient used in desserts. Many local restaurants feature tasty options for those who enjoy maple in a meal's main course.
Pia's On Broadway offers a lovely organic greens salad tossed with maple rosemary vinaigrette and the Barley Vine Rail Co. serves up a dish of Chicken and Waffles, featuring house-made Belgian waffles with a Cajun-seasoned chicken breast and their own maple chili sauce. If you prefer finger food, try the Maple Cajun Chicken Wings from the Mill Creek Pub and Restaurant. Lunch is served at Lavender Blue Catering with a turkey panini garnished with green apple, cheddar and maple jam. If your taste buds like salt with their sweet, you can't go wrong with maple bacon cupcakes from Quest for Cakes Bakery. It's a combination made in maple heaven!
Cooking dinner at home? Route 145's maple balsamic vinegar is a tasty way to dress up your locally sourced roasted vegetables or salad greens. Try it as a glaze on salmon or pork or even as a topping for ice cream for a sweet finish!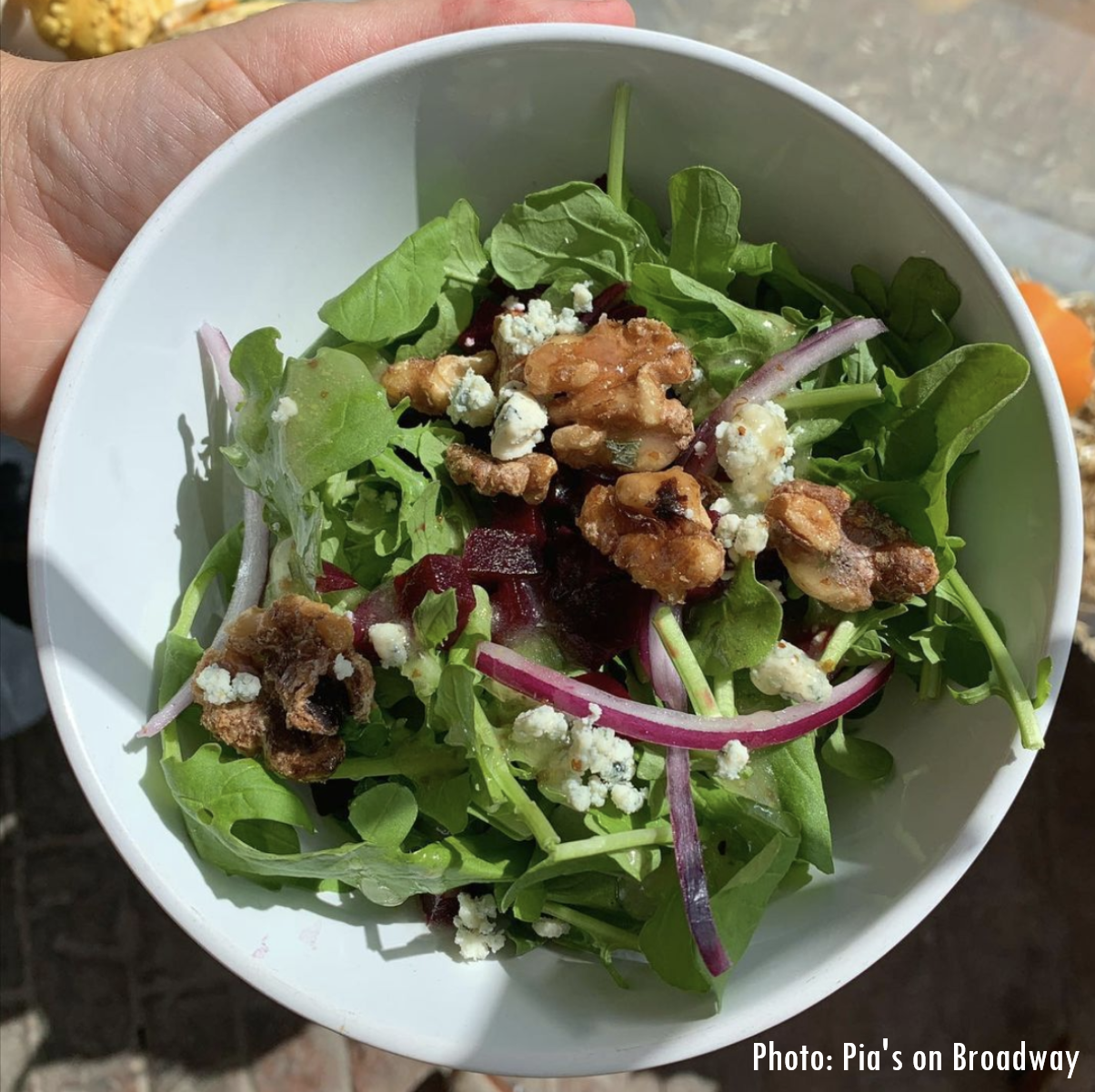 4. Sip It.
No, we're not suggesting that you open the syrup bottle and start slurping. But you can add the flavour to your favourite latte or pre-dinner cocktail without any judgement. Your local cafés and restaurants have just what you need to sip sweetly.
Plan a stroll along Broadway and stop by the Mochaberry Café and Roastery to pick up a seasonal White Chocolate Maple Mocha. Served hot for chilly days or cold when the sun shines, it's perfect despite the unpredictable spring weather. You can also order freshly roasted Maple Cream flavoured coffee beans online and have them delivered to your home.
If you're on the search for something stronger, Orangeville's only speakeasy lounge, Revival 1863, offers an artisan-inspired Maple Old Fashion cocktail kit. Beautifully presented, each kit contains all the ingredients to help you re-create that coveted cocktail experience at home. Order by Thursday to pick up for the weekend.
There are also maple-inspired ways to stay hydrated during your outdoor adventures. Pack a bottle of maple water or organic blueberry maple kombucha, both available at Harmony Whole Foods Market.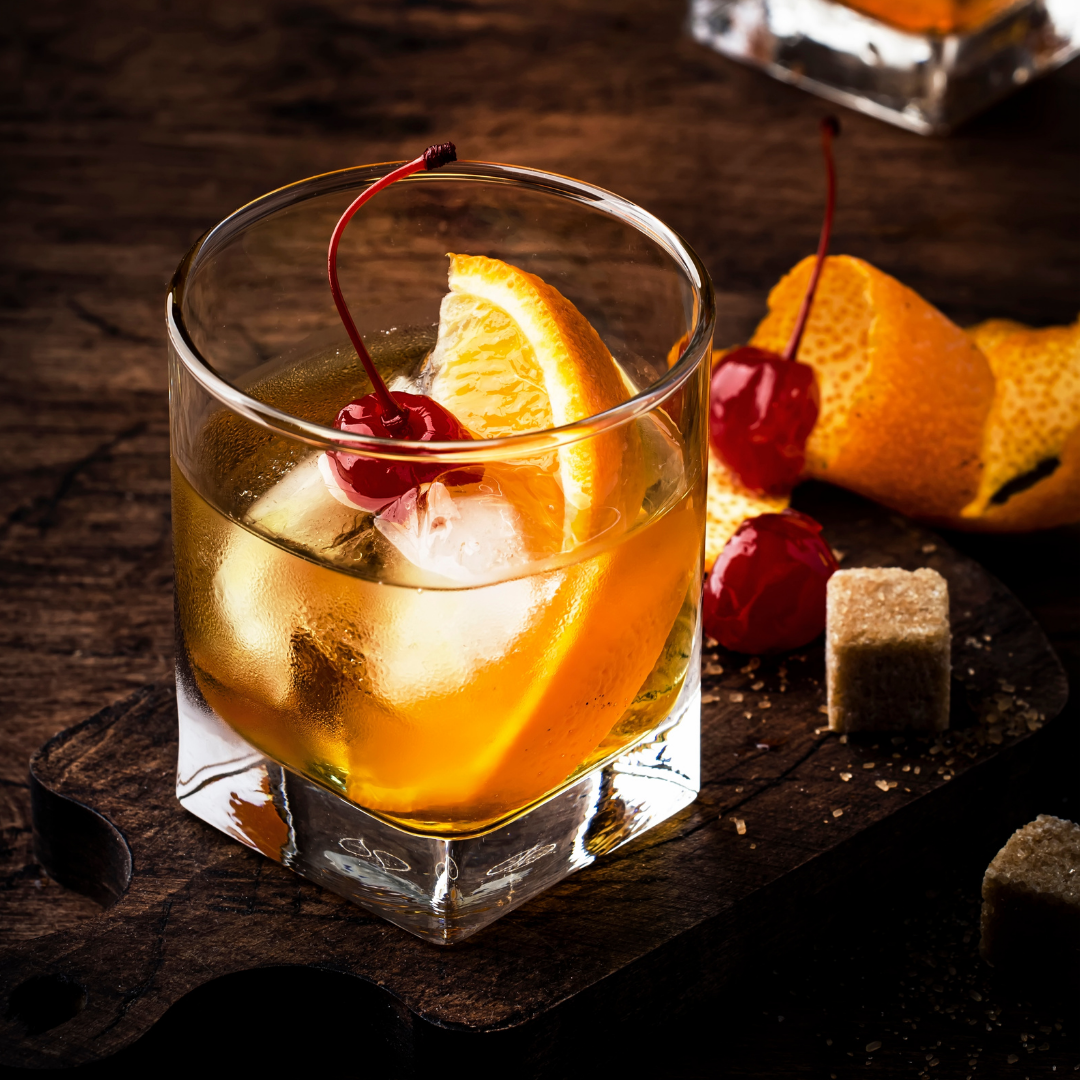 5. Experience it.
As tasty as it is, consuming maple syrup isn't the only way to enjoy it. Whether you're an outdoor enthusiast or a home-bound hobbyist (or a bit of both), you'll be delighted by these sweet local offerings.
While the Maple Syrup Festival at Island Lake Conservation Area is on hold for this year, a hike along the 2.3 kilometre Sugarbush Trail is a family-friendly expedition that provides a glimpse into the experience. Nearby, life-size climbing structures and whimsical carvings at the new natural playground add an element of delight to an outdoor game of tag or hide-and-seek.
If you're feeling ambitious and are lucky enough to have maple trees on your property, consider purchasing a Maple Syrup Backyard Starter Kit from Orangeville Home Hardware. The kit includes five buckets, lids and spouts, and the staff will be happy to assist with assembling other supplies you'll need. If you prefer to skip the hard work and go straight for the reward, why not make maple taffy (a.k.a. sugar on snow) at home? You'll find inspiration and helpful instructions for both ventures at Booklore where they can special order books like the "Maple Syrup Cookbook" and "Sweet Maple: Backyard Sugar Making from Tap to Table."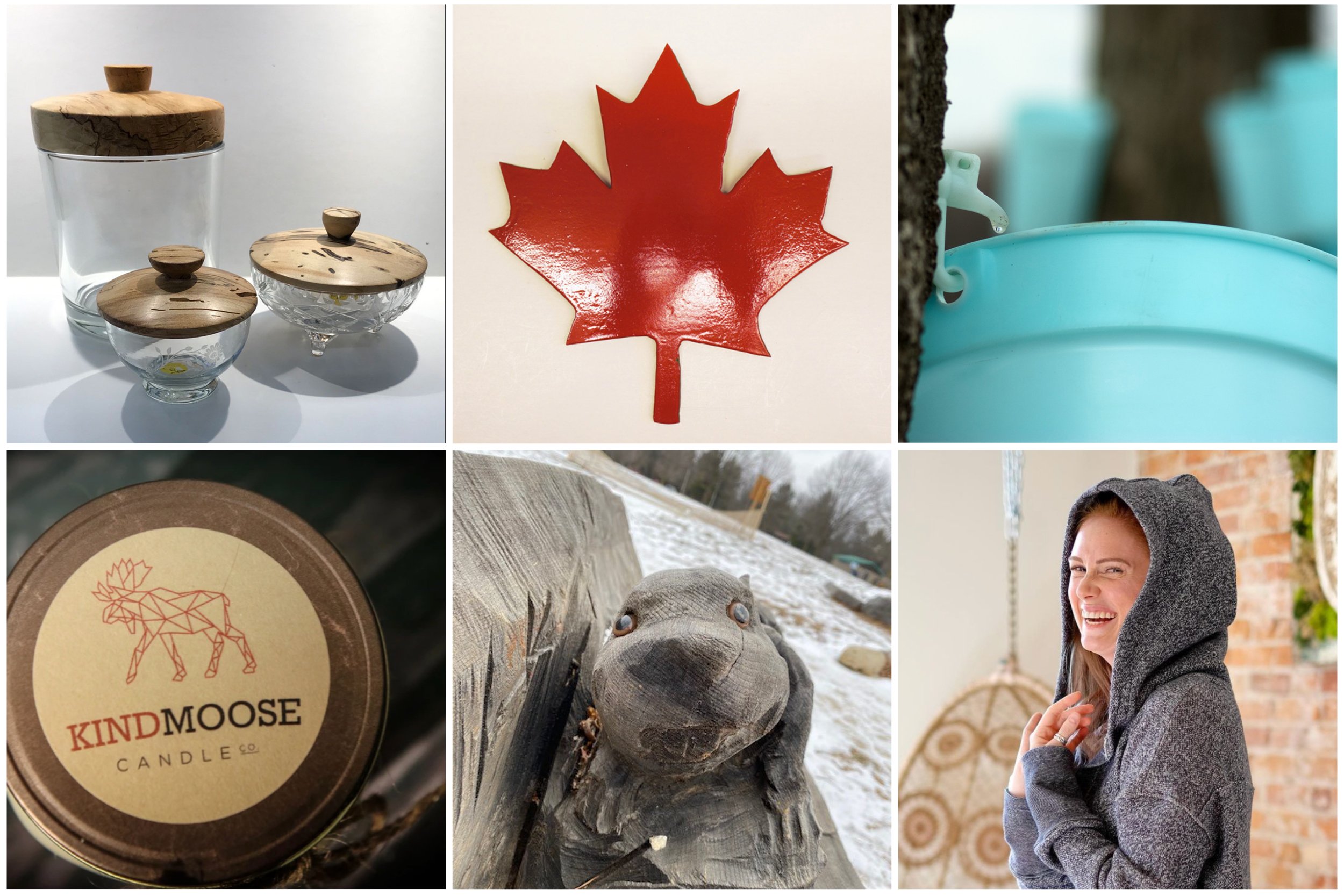 Still more opportunities to bring maple home exist with many options reaching beyond the kitchen. You can savour the alluring aroma of maple syrup with a "Pancake Breakfast" scented candle from the Kindmoose Candle Co., a company founded by local natives Jack and Brookelyn Grieg. Order online for free delivery in Orangeville or find their candles at The Great Canadian Solid Wood Furniture Co. While you're there, take time to admire the custom-made furniture options which, of course, can be built with maple!
Food art takes on a whole new meaning when decorating your home with special touches that celebrate our maple heritage. Dragonfly Arts on Broadway offers several maple-themed pieces, including metal maple leaf sculptures and bookends, custom-turned wooden lids and charcuterie boards. You can also pick up a bottle of locally produced maple syrup while you're there.
Finally, you can literally wrap yourself in maple with a visit to GoYoga's retail boutique. The Maple Tunic is part of their locally designed, handmade clothing line. Described as a warm hug on a cold night, the cozy piece is made from 100% Bamboo cotton, making it a responsible and sustainable choice. Online shopping is also available.
There you have it — five different ways to enjoy maple syrup this spring, all local and each one as sweet as the other! Keep an eye on Instagram and Facebook for other sweet statistics and maple musings to help you remain maple-minded all month long.
Photos by Pia's on Broadway, Dragonfly Arts on Broadway, Kindmoose Candle Co., and GoYoga.