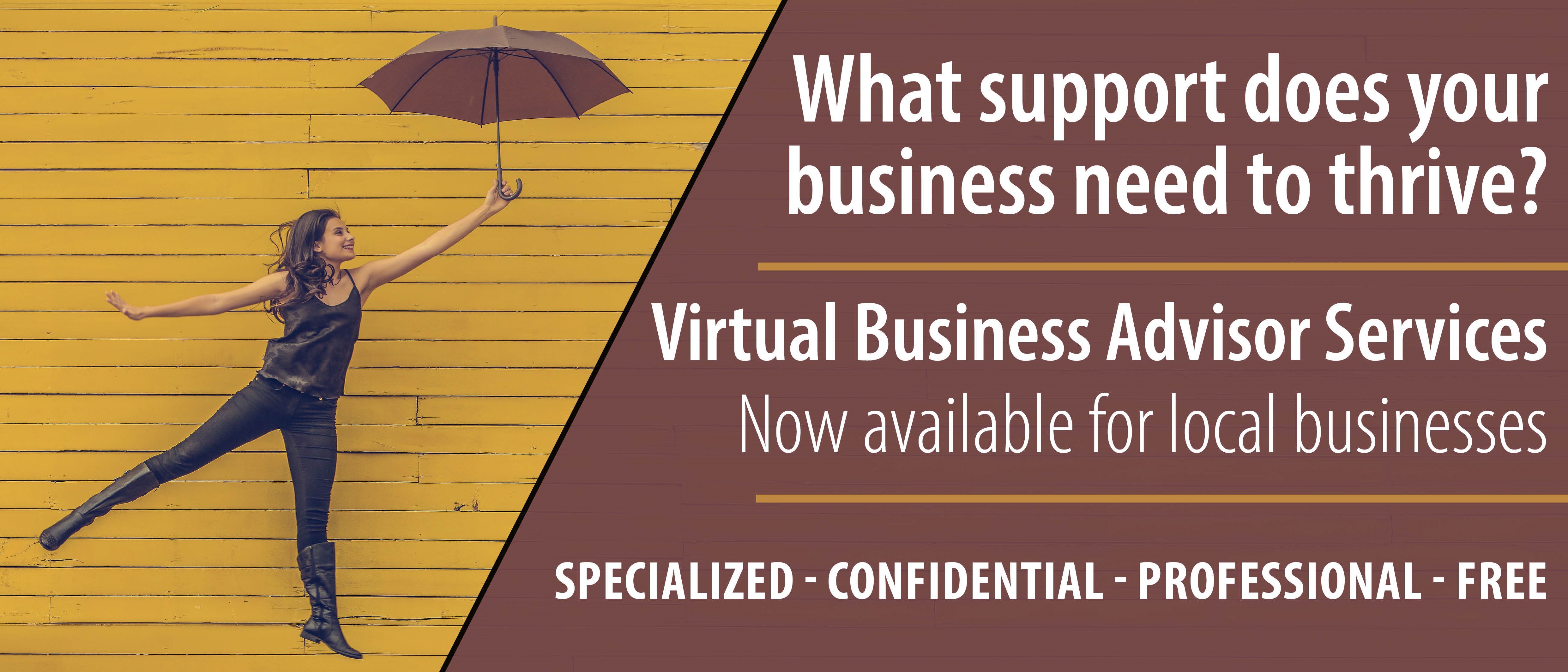 A new Virtual Business Advisor service is now available through the Town of Orangeville's Economic Development/SBEC office. Local business owners can be matched with professional advisors who will provide specialized, confidential guidance, at no cost.
After assessing the specific needs of the business, one-to-one virtual sessions will be set up with a qualified consultant. A service plan will be established between the business and the consultant for approval by the Town of Orangeville. The cost of the consultant's services will be covered up to a specified amount. Business owners can choose to pay for additional services with the consultant.
There is a wide selection of expert support available including, but not limited to the following:
Social media marketing
Website optimization and development support
E-commerce
Brand development
Human resources
Legal counsel
Accounting and bookkeeping
Financial forecasting
Sales strategies
Businesses located in Orangeville and the surrounding area may be eligible for the service. Depending on your business needs, you may be matched with more than one advisor. This enhanced program is available for a limited time.
To learn more and determine how this program could support your business, contact us today.